The Inner Peace Roadmap
Get started on the journey to inner peace.
Are you caught in a cycle of stress, reactivity, and inner turmoil? The principles of Buddhist philosophy and modern psychology, while promising, often feel complex and difficult to incorporate into daily life.
The struggle to grasp these teachings can leave you feeling overwhelmed and skeptical about ever achieving genuine inner peace.
Introducing The Inner Peace Roadmap. This comprehensive masterclass, simplifies the path to inner peace. With over 7 hours of audio content, 30+ meditation techniques, live weekly Q&A sessions, 8 unique frameworks, and transformative concepts and stories, it's your personal guide to cultivating greater emotional resilience and inner peace.
Start your journey towards a peaceful life today. Enroll now in this masterclass to get started.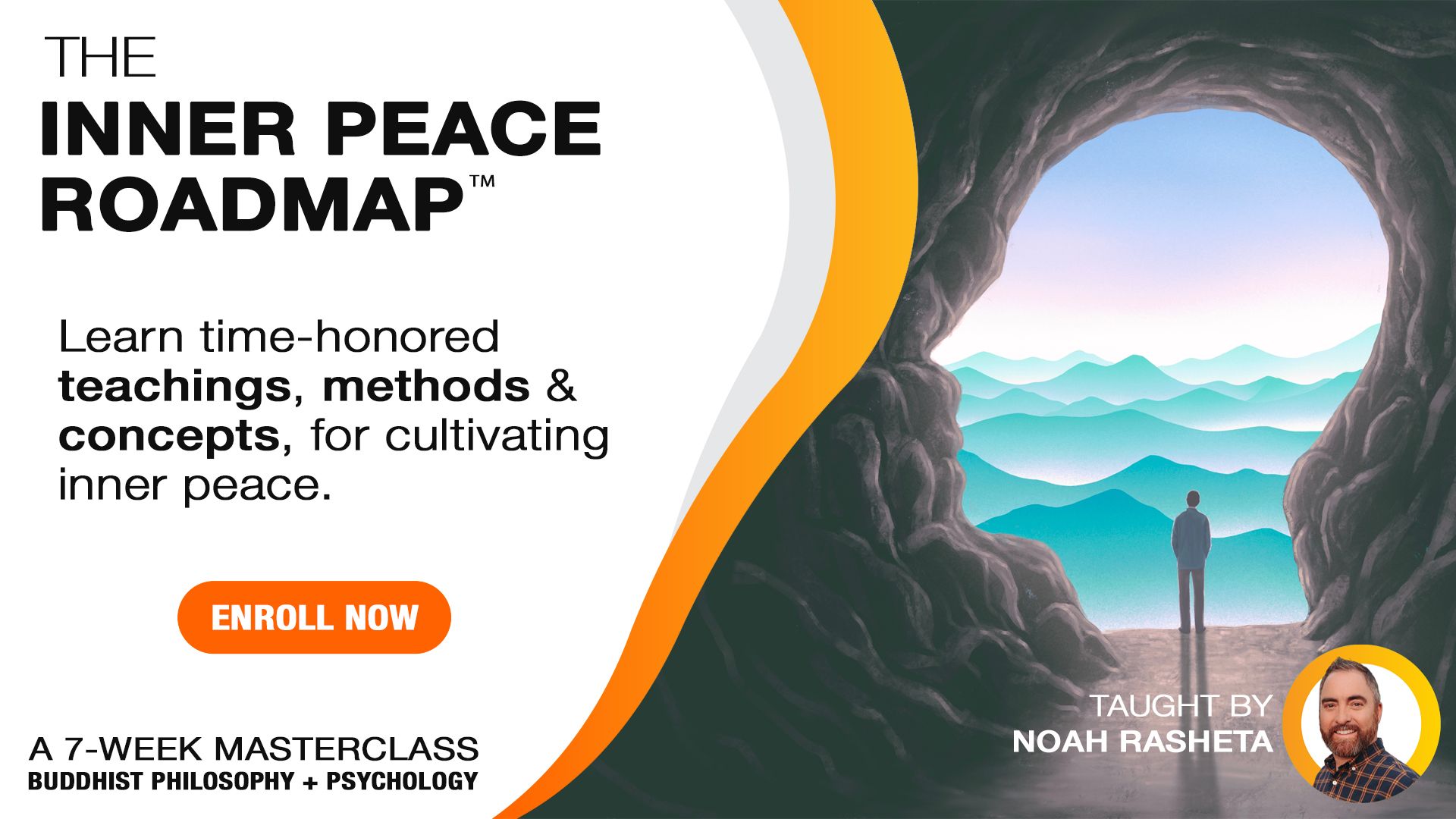 How much does this course cost?
The course is priced at $50 for a limited time (it's normally $300). It's worth noting that this course, and all future courses are included for Study Group members of the community ($30/mo). If you can't afford the cost of the course, there is also a PWYC (Pay What You Can) option available here. PWYC - Inner Peace Roadmap.
Why do you charge for this content?
I charge for this course to support the time and resources required to create and host the content. While all the insights and information can be accessed for free through my podcast, which boasts over 180 episodes and hundreds of hours of content, the course serves a specific purpose. Many newcomers have requested a condensed 'starting guide' to learn the basics without navigating through each episode. This course is my answer to that demand, providing an efficient and structured path to understanding these practices. Your investment in the course helps me continue to provide quality content both within and outside the course.
If someone came to me and asked me to teach them the core teachings, concepts, and ideas to start practicing Buddhism in their own lives, this is the content I would teach them.
Is this course self paced?
Yes, you can take all the time you need to go through the course content.
---
Teacher Certification Program
A course to give you the training needed to share Buddhist teachings and concepts with the world. COMING SOON. Subscribe to our newsletter (at the bottom of this page) to receive notifications for this upcoming course.