Social connection is a fundamental human need, as essential to survival as food, water, and shelter. - Dr. Vivek Murthy, US Surgeon General
If you enjoy the podcast, consider becoming a supporter and joining our online community.
Community Member ($5/mo)
Community members have access to the online community spaces including the live Sunday zoom call (Sunday at noon MST) where new topics and concepts are discussed. The call is recorded in case you can't watch it live.
Weekly Zoom call (Sunday at noon MST)
Private online community
Commenting enabled on all podcasts, blog posts, etc.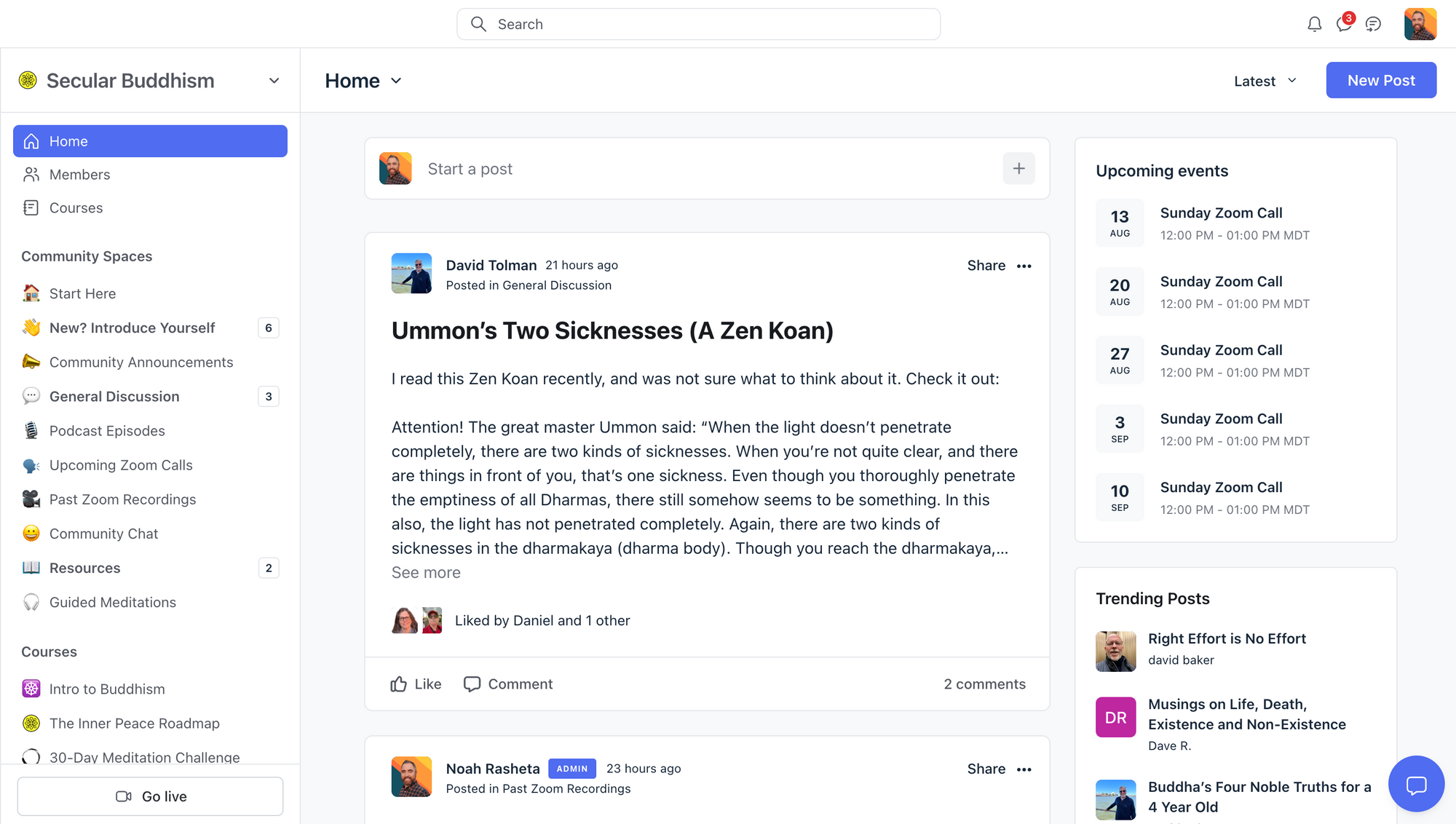 Study Group ($30/mo)
Study group members have access to all the community benefits plus access to all courses and workshops. Study group members can also participate in the ongoing book club with weekly reading assignments and share their key takeaways with other book club members. The book club currently meets asynchronously on Marco Polo, an app for video messaging.
Private study group community
Access to courses and workshops
Access to the Mindfulness Teacher Certification Program (coming soon)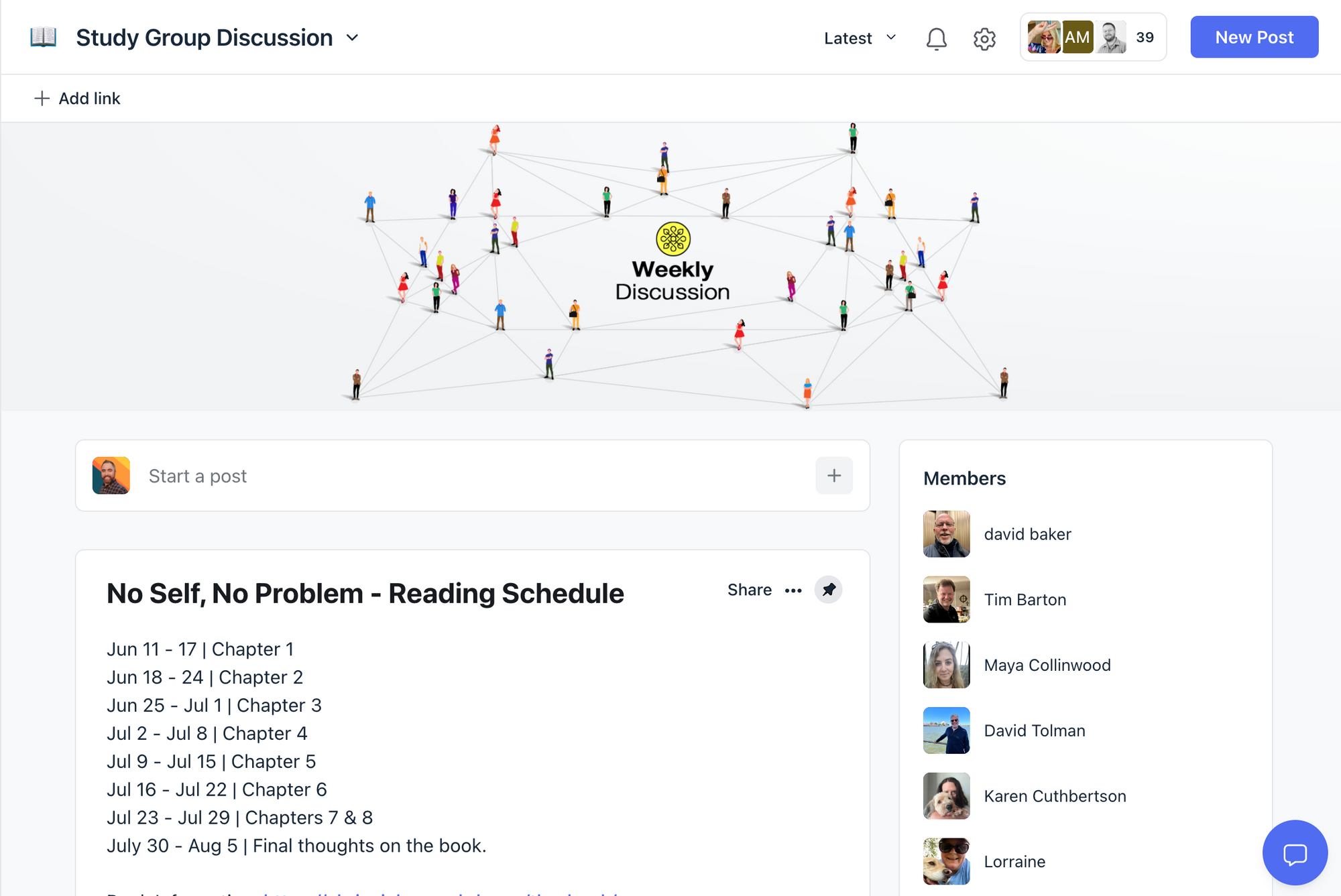 ---
Pay What You Can (one-time payment)
I recognize the value and importance of this content; therefore, I am dedicated to making sure that the online community and the resources I provide are always financially accessible to anyone who truly wishes to gain value from them.
If you're not able to afford the monthly cost of membership, I'm offering a PWYC (Pay What You Can) model where you can simply pay a one-time amount of any amount you can. This will grant you access for one year.
If the PWYC model is not an option for you please sign up for a sponsorship to access the community completely free of charge.
Already a Member?
Click here to access the community on Circle